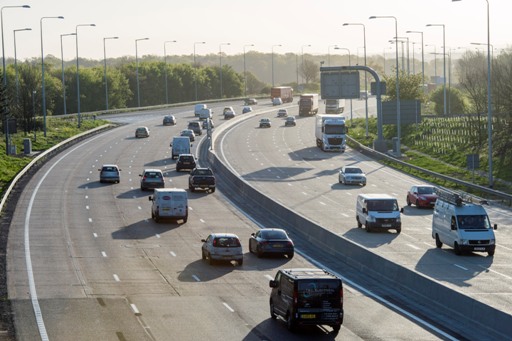 Electronics Maintenance Technician
Job number:
UK19047
Company/Division:
Service Delivery
Career area:

Contract type:
Permanent
Apply Now...
We are looking for an Electronics Maintenance Technician to join us to work out of our Dartford Depot. You will be required to work as part of the team who look after the tunnels around the M25, working with a team of professionals.
As Electronics Maintenance Technician your key responsibilities will include:
Be conversant with Plant Monitoring and Control Systems, including SCADA, PLCs, I/O, networking etc.
Work with a range of electronic / technology equipment including CCTV, incident detection, radio rebroadcast, telephone networks, fire alarm systems, air monitoring etc. within the Dartford River Crossing and other M25 Tunnels, under normal and emergency conditions.
Repair and maintain the traffic safety system on the approach to the Dartford tunnels including sensors, barriers, and traffic signals
Attend incidents and work safely in accordance with policies to facilitate the early clear up of hazard/incident
Complete any records as required, including daily worksheets, and maintenance report sheets
Read drawings and carry out fault finding and repairs without supervision
Carry out any work of a manual, semi-skilled or skilled nature of any type of trade description (including "out of trade" work) under the instructions of the Shift Manager
Ensure that all relevant Health & Safety requirements are met and safe working practices are always adopted.
Ensure that vehicles, plant, and equipment are available and maintained for safe operational use.
Ensure that routine vehicle checks and drivers' hours books are completed in accordance with company procedures
Any other duties within the capacity of a Maintenance Technician as required by the Line Managers
We are looking for someone who has the following skills:
Good customer service skills
Ability to work under pressure
A confident and professional manner
Ability to communicate effectively at all levels
Ability to work collaboratively in a complex matrix structure
Passionate about observing safety procedures and instructions.
Qualifications & Skills:
Recognised Electronic or Technology Qualifications or Apprenticeship
IT literate
Card holder or training will be provided, if necessary, in:

MEWPS, Traffic Management, Confined spaces, CSCS Safety Card
Experience
Experience of routine maintenance and repairs to a wide range of electronics / technology equipment
Practical maintenance or servicing experience with a wide knowledge of computer / logic control systems
Fault finding using schematic drawings
Knowledge of current Health & Safety legislation
Ability to carry out installation work to current legislation / standards.
About Us:
CPS is a joint Venture project with Balfour Beatty, AtkinsRéalis and Egis Road Operations UK. We operate and maintain the M25.
The M25 is the busiest section of motorway in Europe and requires careful and efficient planning of work in order to deliver over £100m of annual investment in the highway infrastructure each year, in addition to planned and reactive maintenance activity.
If you have or are looking for a career in Highways, working on the M25 will give you experience and challenge that no other highways project can offer.