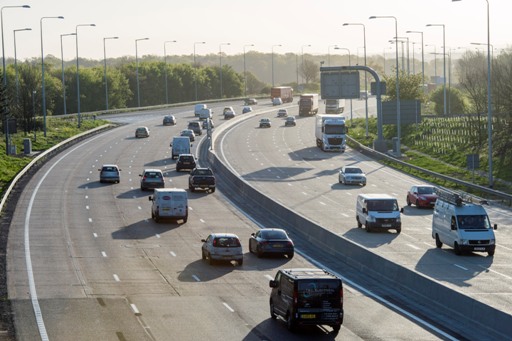 Highways Co-ordinators
Job number:
BBUK05441
Company/Division:
PMO
Career area:
PMO
Project Management
Road space

Contract type:
Permanent
Apply Now...
These Highways – Network Co-ordinator roles co-ordinate the booking of road space on the M25 and other roads within the Area 5 network to ensure that bookings meet the information quality and time requirements of National Highways and that opportunities to share road space are maximised.
The role will support other Network Co-ordinators with the Road Space team to ensure that work load is managed efficiently and evenly distributed across the team to manage peaks in workload as well as absence.
Responsibilities:
• Reviewing bookings in the CPS NOMS system for data accuracy and that booking information meets minimum requirements
• Liaising with applicants to ensure that clashes are being resolved in suitable timescales
• Transferring booking information accurately from the CPS NOMS system to NH NEMS system within appropriate timescales
• Identifying opportunities for road space sharing and liaising with applicants to ensure the opportunities are realised
• Processing Traffic Orders and Local Authority permits for bookings for Service Delivery activities as required
• Obtaining agreement for departure requests from NH (for non-standard working hours) where necessary
• Participating in weekly road space co-ordination meetings and following up actions where required
• Developing and maintaining strong relationships with all stakeholders
Requirements/experience:
The following qualities / experience are essential:
• Ideally A-level educated in a technical subject, or with equivalent experience in similar roles
• Experience of working in a multi-stakeholder environment
• Highly organised and able to handle many ongoing priorities without impact on outputs
• Experience of working in highways desirable but not essential
• Methodical and output focussed
• Flexible and adaptable, responding dynamically to a changing 24/7 operational environment
• Able to manage complex issues and communicate these effectively
• Able to build and maintain excellent working relationships both within own organisation and with external parties.
• Resilient under pressure and in the face of change, strong drive and proven delivery record
• Dynamic approach, seeking continuous improvement and further opportunities
About Us:
CPS is a joint Venture project with Balfour Beatty, AtkinsRéalis and Egis Road Operations UK. We operate and maintain the M25.
The M25 is the busiest section of motorway in Europe and requires careful and efficient planning of work in order to deliver over £100m of annual investment in the highway infrastructure each year, in addition to planned and reactive maintenance activity.
If you have or are looking for a career in Highways, working on the M25 will give you experience and challenge that no other highways project can offer.