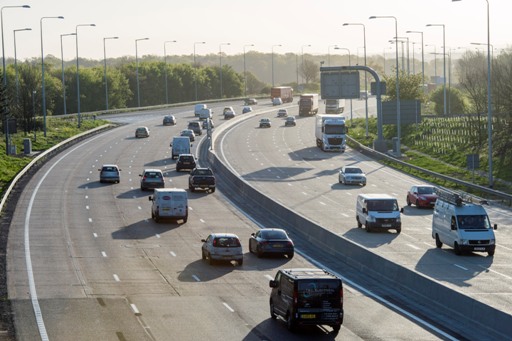 Network Flood Manager
Job number:
R-104198
Company/Division:
Asset
Career area:
Asset management
civil engineering
drainage

Contract type:
Permanent
Apply Now...
The Network Flood Manager is responsible for coordinating and influencing activities towards the resolution of known flooding and standing water issues on the Area 5 drainage network.
This comprises developing, implementing, and updating flood risk mitigation plans, including but not limited to, analysing trends in asset data to identify potential causations and solutions that may aid in the reduction of flooding risk across the network. The role will involve working directly with CPS operational teams to enhance the effectiveness of maintenance, whilst also identifying opportunities to improve drainage assets and collaborating with the relevant improvement teams where appropriate. Engagement with key stakeholders and third parties investigate and mitigate the risk to flood related incidents will also form a key part of the role.
Role responsibilities:
• Develop, implement, and maintain CPS's flooding and incident management plans.
• Identify, assess, and mitigate the risks of flooding and associated drainage-related incidents on the CPS highway network.
• Coordinate flood and standing water mitigation activities across the business.
• Working with the Asset Intelligence teams to understand the causes and mitigations behind flooding and standing water events on and off the carriageway.
• Working with the operations and renewal teams to improve the efficacy of drainage maintenance.
• Working with the improvements team to progress the efficacy of the drainage asset and its capability.
• Monitor and review flooding and incident management practices and procedures.
• To be a focal point for the Asset Management Office for Climate Change adaption across the asset base.
• To ensure that the relevant asset and incident records are up to date and fit for purpose.
• Keep up to date with the latest developments in flooding and incident management, and climate change impacts.
Skills & experience:
• Degree in a relevant discipline, such as civil engineering, environmental engineering, risk, or project management.
• Experienced in a relevant area such as but not exclusively highways, drainage, flooding, or incident management.
• Experience working with internal and external stakeholders and relevant agencies.
• Experience in preparing investment cases and communicating the costs and benefits of asset improvements to a diverse audience.
• Excellent written and verbal communication and interpersonal skills.
• Ability to work independently and as part of a team.
• Strong problem-solving and analytical skills.
• Full driving licence
About Us:
CPS is a joint Venture project with Balfour Beatty, AtkinsRéalis and Egis Road Operations UK. We operate and maintain the M25.
The M25 is the busiest section of motorway in Europe and requires careful and efficient planning of work in order to deliver over £100m of annual investment in the highway infrastructure each year, in addition to planned and reactive maintenance activity.
If you have or are looking for a career in Highways, working on the M25 will give you experience and challenge that no other highways project can offer.