https://www.balfourbeatty.com/
Balfour Beatty is a leading international infrastructure group that has been an acknowledged leader in the transport sector for over a century. It maintains, manages and operates major highway networks across the UK and has a proven record of civil engineering excellence.
Balfour Beatty offers a total, end-to-end solution for major infrastructure projects: from debt and equity finance, design, planning and project management, construction and engineering, and asset management, maintenance and operation. Our Infrastructure Investments business has a proven track record of developing and financing projects over the last 18 years, reaching financial close on projects involving all sources of debt in various combinations.
As at the 31 December 2017, the portfolio included 71 projects of which 5 had not yet reached financial close. 13 of those projects, a fifth of the portfolio by number, are transport projects. In the same accounts, Directors' valuation of Investments portfolio was £1.244bn.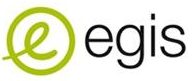 https://www.egis-group.com/content/egis-road-operation
Egis Road Operation specialises in the operation and maintenance of road infrastructure: roads and urban and inter-urban motorways, bridges, tunnels, with conventional or open-road toll systems, in developing and emerging countries.
The firm's international spread gives it a unique capacity to set up companies that handle operating (Egis Road Operation has 28 operating subsidiaries) and maintenance for new projects, with locally recruited staff properly trained for the job.
Very wide experience of projects enables Egis Road Operation to adapt quickly to local legislation and labour markets and to its partners' requirements.
https://www.atkinsglobal.com/en-GB
Atkins is one of the world's most respected design, engineering and project management consultancies, building long-term trusted partnerships to create a world where lives are enriched through the implementation of ideas.