2018 One community cycle ride
Between the 4th and 6th May 2018, 30 people from across the M25 community embarked on a charity cycle ride, travelling 300 miles from Barcelona to Beziers, across the Pyrenees. The group was made up of representatives from National Highways, Connect Plus, Connect Plus Services, our shareholders and the wider supply chain.
We chose to raise money for the charity 'Beat SCAD', a patient-led charity aiming to raise awareness of spontaneous coronary artery dissection, provide support for patients, families and friends and raise funds for research into the condition.
30 riders brought together from across the community
Over £21,000 raised for Beat SCAD
Helped support and cement the collaborative culture that runs through Connect Plus
Demonstrated all five values that we endeavour to encompass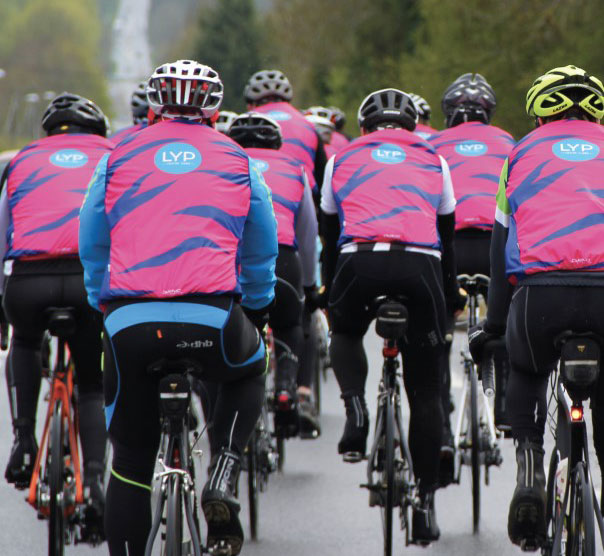 Engaging with the wider community
We support National Highways' 'Engagement with the wider community' objective by working with local schools and communities to understand how best we can respond to their needs. Our community engagement initiative, Adopt a School, continues to be at the heart of our corporate responsibility programme. By working with local schools we engage with children to promote the industry as a future career choice, raise awareness of our road activities and campaigns, such as road safety, biodiversity, litter etc, and utilise our skills to build improvements to their facilities.
We understand the importance of an engagement programme that genuinely invests in the next generation. We identify areas where our skills, expertise and resources are most beneficial and then develop plans to respond to the needs of these communities, from educational visits which support the schools' curriculums, to built projects around the schools' grounds.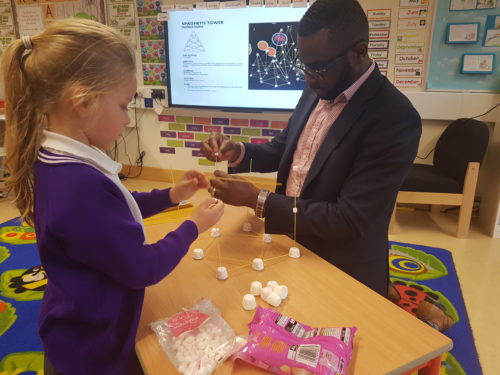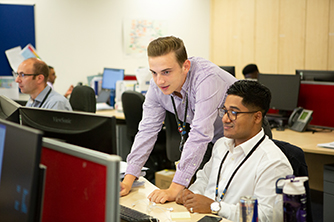 Young professionals group
For anyone who's just starting out on their career path there's often a lot to learn and take on board, while at the same time getting to know new colleagues and becoming familiar with a new environment.
Our Young Professionals Group was set up to help provide an inspirational network for trainees, graduates, apprentices and those who are on the first step of the career ladder. Learning sessions, workshops and social events give the group valuable opportunities to come together and create a strong community that is empowered and involved.