Social value work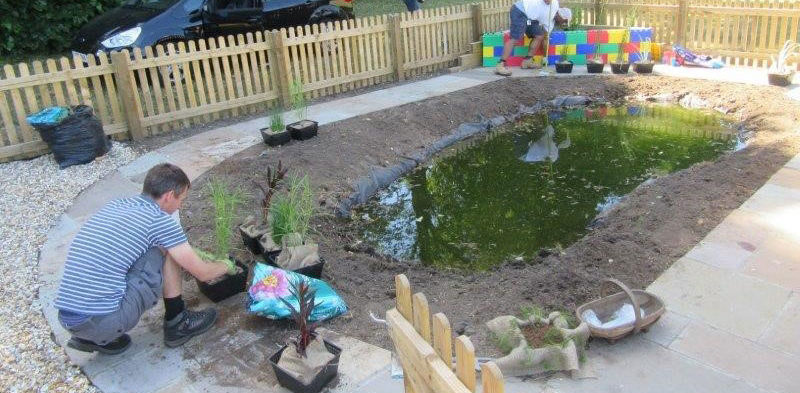 We recognise that interaction with our customers typically results from incidents on the network, congestion or roadworks associated with our schemes
Executive Summary

Our community engagement initiative Adopt a School continues to be at the heart of our corporate responsibility programme. By working with local schools we engage with children to promote the industry as a future career choice, raise awareness of our road activities and campaigns (road safety, biodiversity, litter and more) and utilise our skills to build improvements to their facilities.
Each school has been nominated by Connect Plus Services or Connect Plus staff and they tend to be based close to one of the offices or depots around the network. This constructive contribution is strengthening community relationships and positively impacting on important issues from road safety and biodiversity, to inclusion and STEM (Science, Technology, Engineering and Mathematics) awareness.
Aims & Objectives

Adopt a School's objective is to create a positive impact on the areas in which we operate and hence, improve relationships with our customers. Through this initiative, we're engaging with our communities in a positive and proactive way, enabling us to explain more about the work we do, how we do it, and the importance of keeping the road network operating safely 24/7/365. It also helps us showcase our commitment to minimising negative impacts of our work on the environment and society.
This strategy also aligns with the work being undertaken across the industry to close the skills gap, by engaging young people and positioning construction as a career of choice.
Solution

We have continued to work with our adopted schools because we understand the importance of an engagement programme that genuinely invests in the next generation. We identify areas where our skills, expertise and resources are most beneficial and then develop plans to respond to the needs of these communities, from educational visits which support the schools' curriculums to built projects around the schools' grounds.
Key examples of this include Connect Plus Services' maths club, known as Maths25, which has been launched at the Dartford Bridge School in Kent. Our CPS STEM ambassadors work to make maths fun for pupils at the school. Our CPS Finance Director also joined Maths25 at the end of 2018 for a money management game, where the children were given play money and real-life scenarios to encourage them to plan how best to use their funds.
One of our Environmental Assistants visited The Dartford Bridge Primary School during the school's Science Week to talk to the Year 6 children about her role and the importance of looking after the environment while operating and maintaining the M25.
Our newly adopted school, Holy Cross Primary School in Thurrock, benefited from a collaborative initiative with contractor R&W. They replaced their old tarmac playground with a new surface that incorporated new sports equipment. Another collaboration with FM Conway helped to clear their blocked gullies.
Children from three of our adopted schools took part in a drawing competition, portraying scenes of traffic management, litter picking and incident support. The winners' drawings appeared in a children's book which was professionally printed and distributed to each of the schools. Another stand-out initiative was 'CPS in Bloom', where volunteers planted flowers and vegetables to brighten up the adopted schools' play areas. Each school received a £200 voucher for garden equipment and anything else they wanted for the planting area.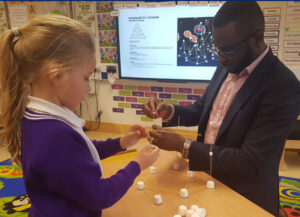 Measuring Success 
Each year the interest and engagement from members of staff has increased, and this motivates CPS to continue to support the schools with educational visits and ongoing campaigns.
During CPS in Bloom, we had the support of many employees (office staff and operatives working together) who were keen to use their volunteering days to spend a full day in our schools, planting and clearing the grounds. Whilst it's difficult to provide tangible figures to evidence the success of these initiatives, the schools' leadership teams are delighted with the engagement and ongoing relationship with Connect Plus Services and Connect Plus.
The benefits of our corporate social responsibility programme, particularly with Adopt a School, are endless. Through this programme we are meeting and exceeding many of our objectives – improving community engagement; collaborative working with our supply chain partners; increasing staff satisfaction; giving something back to local communities; and leaving a legacy.
Feedback from our adopted schools has encouraged us to continue working to identify how we can add greater value, using the skills, expertise and enthusiasm of our people.