Our innovation strategy is supported by the identification of innovative techniques, products, systems and tools that contribute towards improvements in:
Long life materials and equipment research
Maintenance and operational techniques, including information technology
Sustainability and energy saving
Health, safety and wellbeing
The approach continues to include evaluating, studying and trialling methods and products that:
Have been used in the UK, but not before on the M25 network
Are in use internationally, but have not previously been adopted in the UK
Have not previously been used within the highways sector
Our Innovation Steering Group (ISG) continues to deliver the innovation process across the M25 Community. The group includes representatives from Connect Plus, Connect Plus Services, National Highways and all of our framework contractors.
The vision of the ISG is to create and maintain a sustainable and supportive innovative community culture, by creating the time, opportunity, tools, relationships and communications.
During last year, six Lunch and Learn sessions and four Innovation Forums were hosted. They focused on a range of topics from external and internal presenters. These sessions centred around sharing innovative opportunities with the community and helped generate ideas for other community members.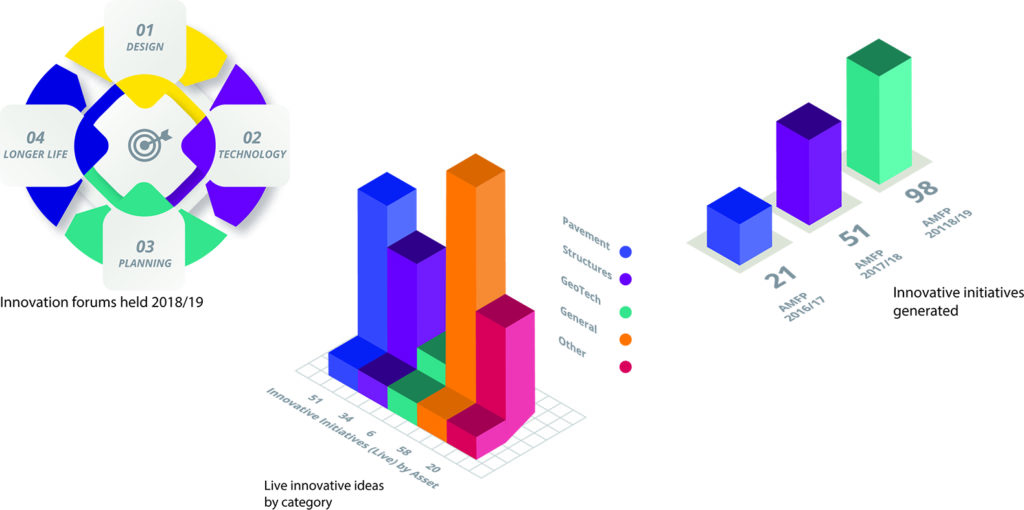 For the first time, the Lunch and Learn sessions were delivered by video conference allowing those who were unable to attend, to view and access the presentation remotely. This resulted in 135 people from 10 companies joining the sessions. 98 new innovative ideas were subsequently captured throughout the year - almost double the ideas submitted in the previous year.
The innovation fund for last year focused on three contrasting projects:
Automated Crack Detection in Pavements
Pavement Defect Heat Mapping
The network is changing, with new, cutting-edge technologies being developed that will not only improve our customers' driving experience, but will create a safer working environment for our workforce. The Innovation Board will continue to champion new ideas to ensure we are at the forefront of this new era.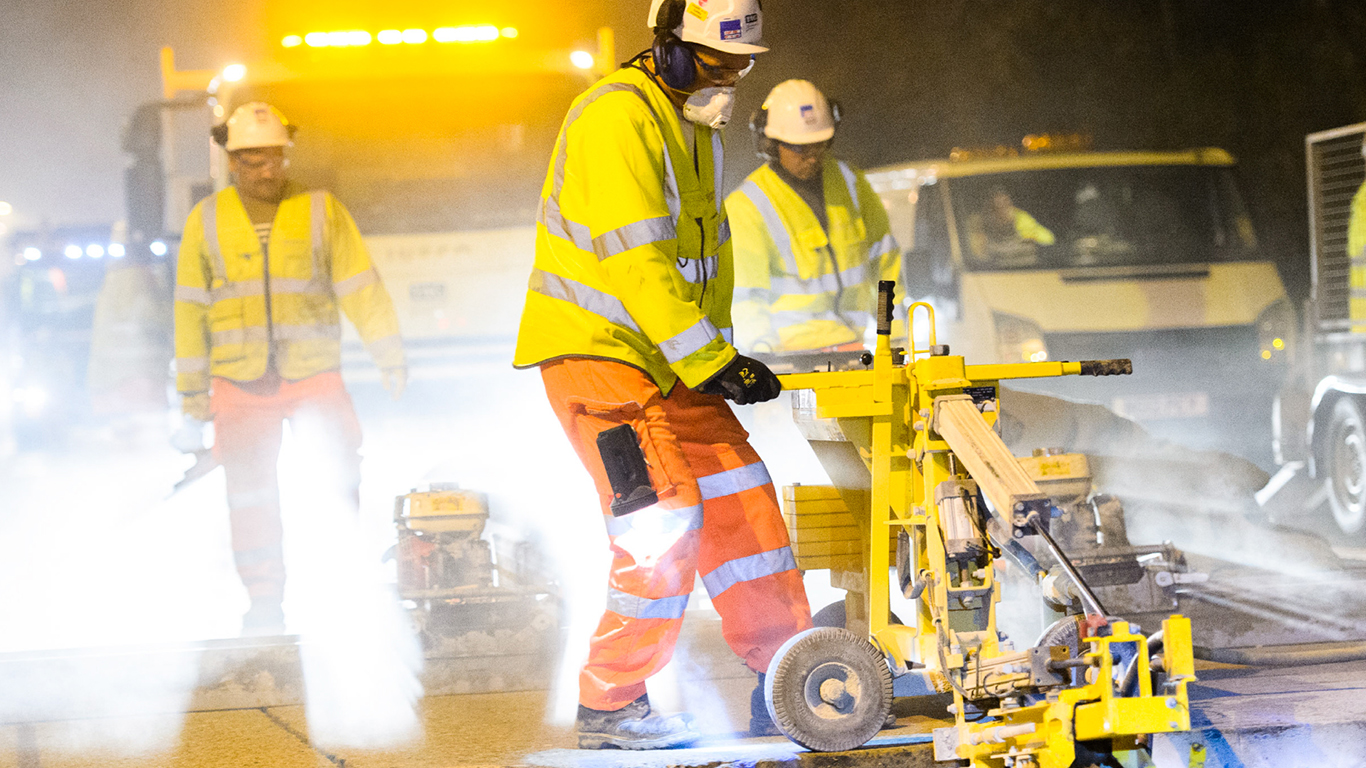 This system, developed by MATtest, is a combination of technologies which improve the testing of asphalt during the construction process. Traditional testing is usually carried out by a technician onsite which can present safety hazards as well as missed opportunities to gather valuable information about the road surface.
The data is processed in real time which ensures that the operatives deliver the work right first time. It is also stored in a useful format which will ultimately add value to the asset management process, beyond just quality assurance. Trials have been completed in Year 10 and a Departure from Standard has been secured for use on the M25 Network in Year 11.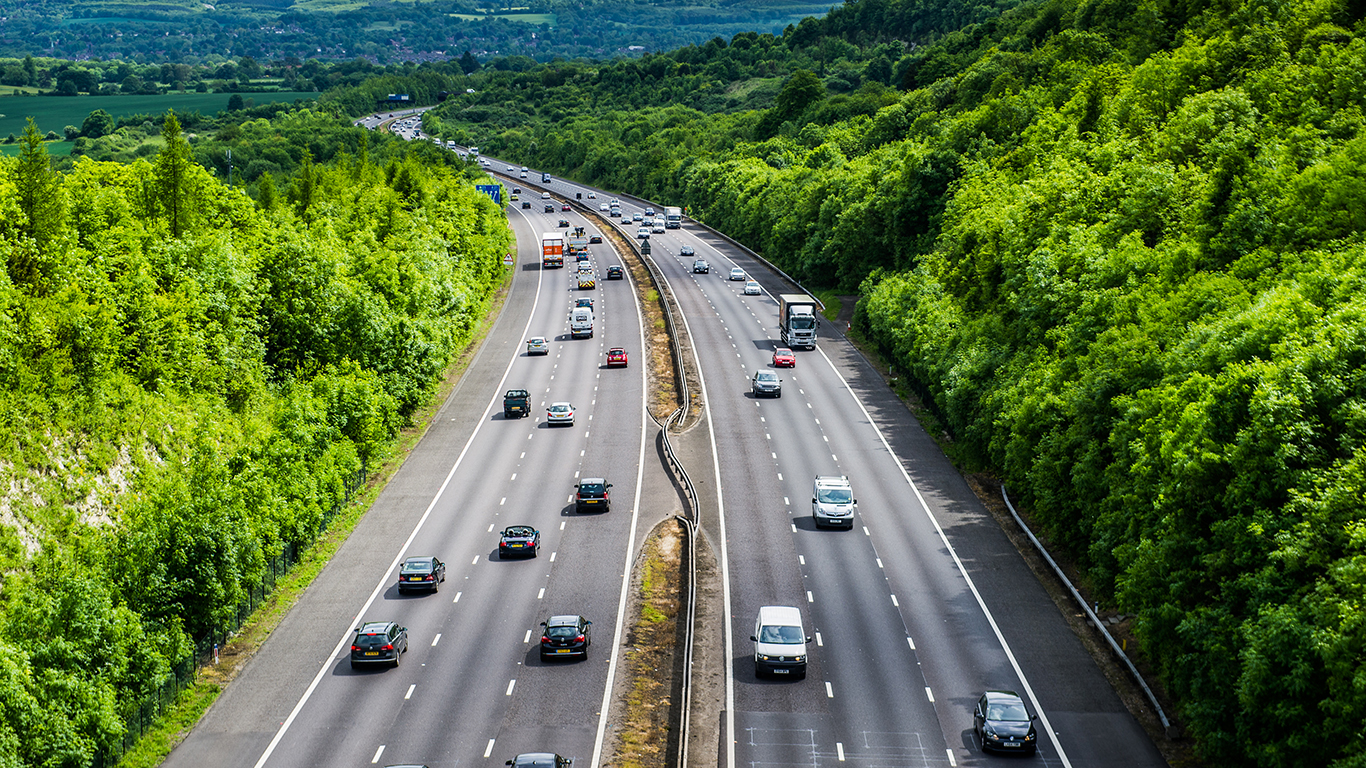 Concrete, in the long term, is a more durable and therefore economically viable road construction material. That's why, to achieve challenging Department for Transport targets to improve its surface quality, we're trialling different concrete surface treatments on a stretch of the M1.
The trials started in September 2018 and, using an extensive testing and monitoring regime, will continue for the next four years. Before starting the physical trials, we researched pioneering technologies from around the world, using the findings to inform our decisions. As a result, in one of the trial sections, we're using a longitudinal grinding machine that we brought in especially from the USA. Our research showed that it's being used in America with great success on high speed motorways and at airports.
Our initial results have been encouraging and we're thrilled that some of our customers have picked up on the work we're doing. There's still a long way to go as we continue to monitor each treatment against a range of attributes. We're confident that, even at this early stage, we'll find a solution that will not only have an immediate impact on the road surface, but will also show long-term benefits for years to come.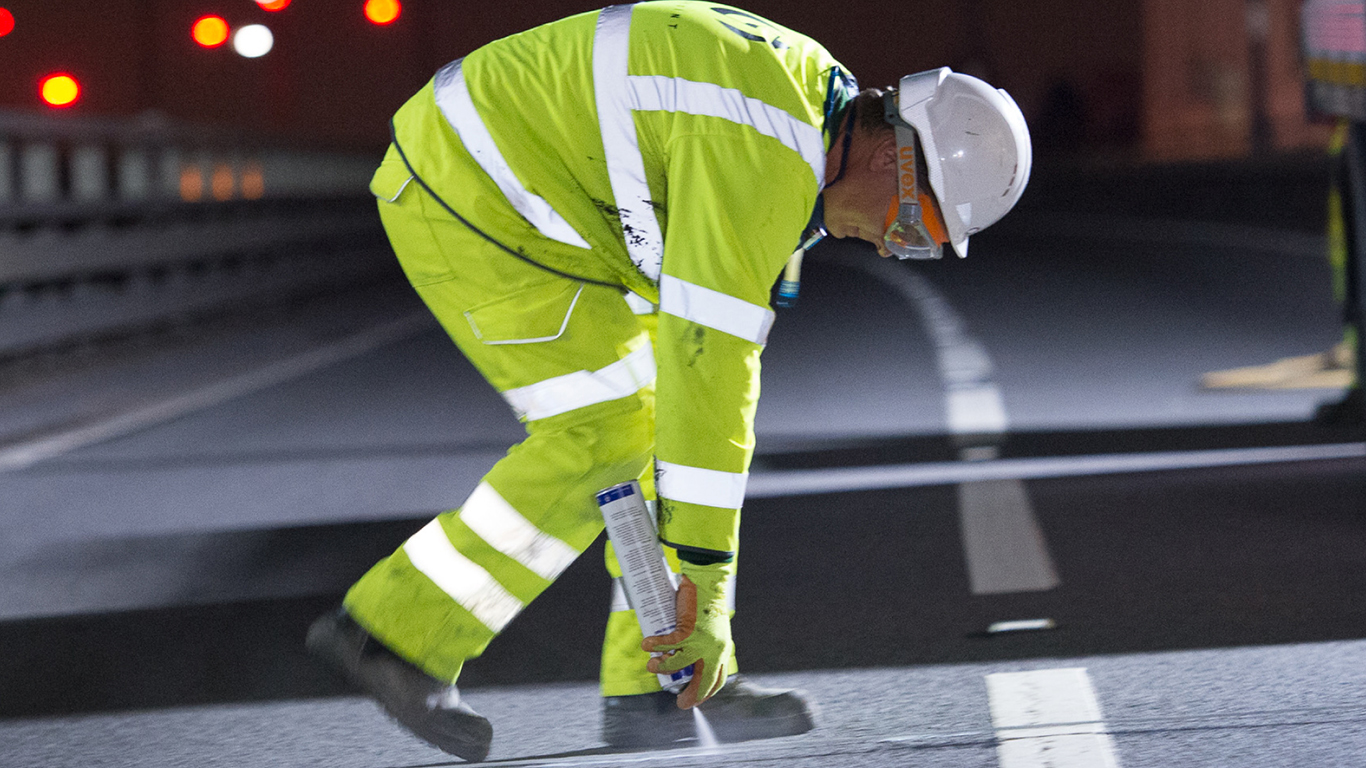 Year 10 saw the second year of installing radar detection in lieu of induction loops removed as part of the pavement renewal programme. Using radar removes the need to install full width pavement patches in preparation for induction loops which often requires additional shifts. It also reduces the number of transverse pavement joints, eliminates the risk of potholes forming around the loops and reduces the risk of MIDAS faults. 26 were installed this year, an increase from 18 in Year 9. Additional improvements in Year 10 included further TM sharing and a reduction from two to one detection heads.