Severe Weather
During severe weather we ensure, as far as is reasonably practicable, that safe passage along the highway is not endangered by snow or ice.
Keeping all carriageways clear of snow and ice is achieved by undertaking prior treatment. This prevents the formation of ice or accumulation of snow.
We coordinate our activities to ensure consistency across boundaries between service providers: for the M25, that means working closely with our neighbours, including local authorities and other Highways England areas.
Individual forecasts are received for each of the routes, ensuring that we are working efficiently and effectively.
8 dedicated winter service depots across Area 5 network
27 treatment routes (approximately 2,678km of carriageway)
140 qualified winter fleet drivers
61 winter fleet vehicles
More information about our winter service provision is available from our Twitter account @CPServices_M25 – search #GritterTwitter.
Control Rooms
Our expert operators keep watch over the M25 from control rooms in Dartford and South Mimms, where they monitor our road network 24-hours a day, every day.
Our operators have access to 478 Highways England cameras and specialist heat-map sensors.
They are able to identify and assess incidents quickly. GPS tracking systems on our fleet of operational vehicles means we deploy resource efficiently, based on the needs of the network.
Our aim is to keep the M25 and its arterial links open and traffic moving. As a result, we provide our customers with reliable and safe journeys. Our control rooms play an important part in us achieving this.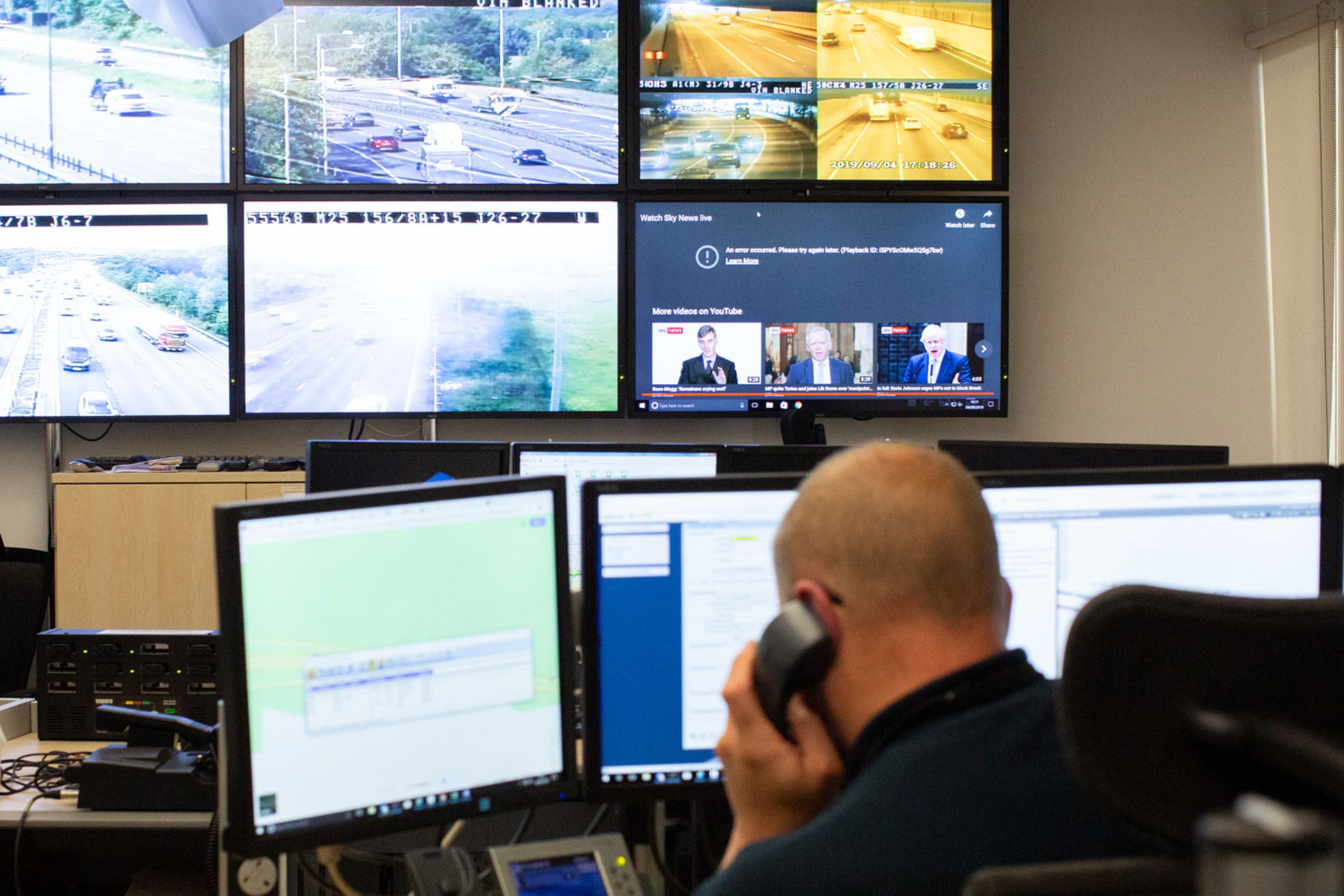 Roadspace
Improving roadspace is critical to improving the user experience on our network. Through planning, co-ordination and collaborative sharing of roadspace we can deliver fewer lane and carriageway closures. This limits the impact our important works have on the road user, whilst enhancing the co-ordination of programmed of works on the network and delivering cost savings.
Operations & Maintenance
Operation and maintenance of the network is carried out by our team of highly skilled crews.
Examples of the works carried out include:
Routine and cyclical operations such as litter picking, vegetation clearance and road maintenance
Tunnel and structures maintenance
Incident response and defect management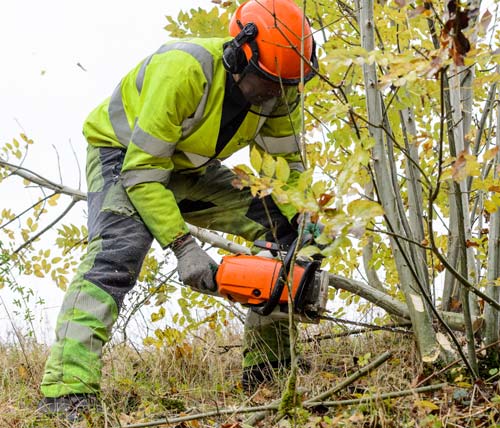 Safety
We are all committed to adopting and promoting best practice, learning from our own experiences and being part of a wider highways community that constantly seeks to raise the benchmark on safety performance.
One of the biggest improvements within safety has been the removal of live carriageway crossings.
Asset & Project Delivery
The Asset and Project Delivery Team are responsible for all aspects of management of the network asset.
This is an end to end responsibility, covering asset monitoring, inspection, analysis and whole life costing assessment. Combined, it aims to determine optimum intervention strategies, associated investment recommendations and management of projects on the network to deliver asset renewals; including design, project management, construction management and commercial management.
The teams, suported by the Engineering Department and the Project Management Office, is divided into five units: Structures, Linear, Improvements, Technology and Environment.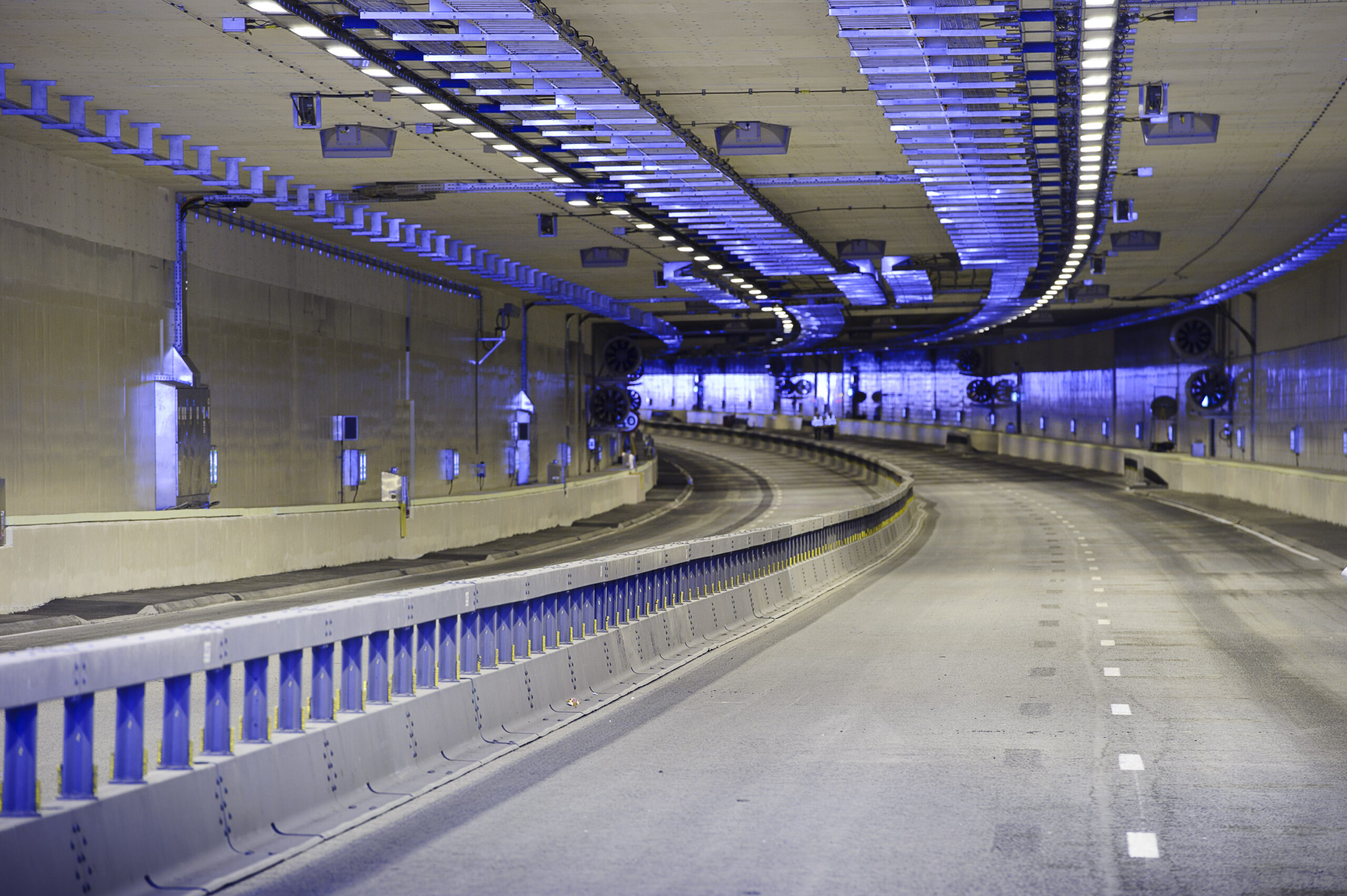 The Dartford tunnels
The Dartford crossing provides an essential transport link between Kent and Essex enabling the movement of goods accross the country.
The Dartford tunnels have been classified as category 'C' tunnels under the ADR regulations (Carriage of Dangerous Goods by Road).  HGVs carrying dangerous goods need to be escorted through the tunnel in accordance with the International Carriage of Dangerous Goods by Road (2017) act.
 It is a vital part of our operation to ensure that Dangerous goods are transported safely through our tunnels, presenting minimal risk to the travelling public. Dangerous Good are classified as materials or items with hazardous properties which, if not properly controlled, present a potential hazard to human health and safety, infrastructure and/ or their means of transport.
Click here to access the Dartford Crossing Dangerous Goods Listing.
Click here to access information on Goods vehicles using the Dartford crossing.
Click here to access safety advice for drivers using the Dartford tunnel.