Connect Plus
works on behalf of Highways England to manage and operate the M25 network, one of the busiest motorways in Europe.
Connect Plus Services
is responsible for operating and maintaining the M25 motorway network, including all adjoining trunk and slip roads on behalf of Connect Plus and Highways England.
We've successfully maintained our accreditation for ISO 44001, for
Collaborative Business Relationship Management with our M25 Community.
This is our 9th year of accreditation under this standard, a massive achievement for which we're all incredibly proud.
A huge WELL DONE to everyone involved.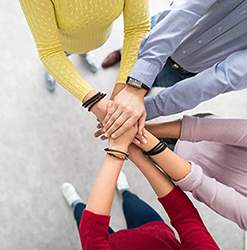 Proactive management review
Every year we are required, as part of our contract, to submit Proactive Management Review evidence that supports our use of best practice, innovation and new technologies on the M25 network.
Read the 2021 PMR brochure and learn about the many ways our teams are using innovation to enhance the way we work.
Showcase
stories from across the network
Health, safety and wellbeing
Sign up for our weekly news bulletin
Twitter feed
these are our latest tweets