Connect Plus Services (CPS) operates and maintains the M25 motorway network, including all adjoining trunk and slip roads on behalf of Highways England.
The M25 is one of the busiest sections of road in the UK. It is also undoubtedly one of the most significant.
What we do
Connect Plus Services carries out routine maintenance, winter maintenance, as well as managing the whole-life requirement of the asset. We also manage the operation of the network and identify ways of reducing delays and improving journey time reliability.
250miles long
73,000,000 million journeys a year
234 bridges
Our Network – 24 hours a day, every day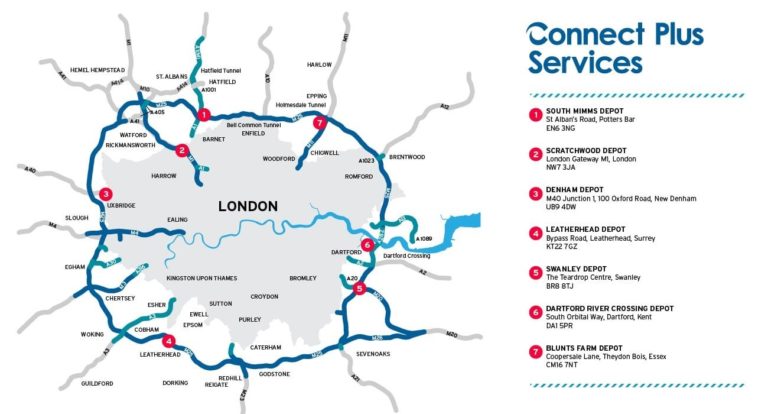 Motorways
M1, A1(M), M3, M4 ,M11 ,M20, M23, M25, M26
Motorways are major roads of regional and urban strategic importance, often used for long distance travel.
All-purpose trunk roads (APTRs)
A1, A405, A40, A30, A3, A23,
A21, A20, A2, A282 (including the Dartford River Crossing), A13, A3113, A1089
All-purpose trunk roads (APTRs) are class 'A' roads usually with high traffic flows and are often the main arteries to major destinations.
Eyes and Ears
Our unique Network Operations Centre (NOC) delivers real-time coordinated control of on-road resources, monitoring and capturing all aspects of network performance.
Our People
With more than 600 staff based at seven depots around the M25, we are able to respond to incidents quickly and effectively to keep traffic flowing on this busy road.
 Our experience in resolving challenging network issues means we're well-placed to be custodians of the UK's busiest road network