Connect Plus and Connect Plus Services listed as a finalist in the Maintenance Efficiency category in the Highways Awards 2023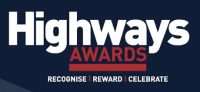 Connect Plus and Connect Plus Services are delighted to announce that they have been shortlisted as a finalist in the 2023 Highways Awards. Our industry-leading approach to delivering programme optimisation on the M25 has been recognised in the Maintenance Efficiency category. Working collaboratively with the technology providers, Optimatics and Alchera, we have developed tools to reduce the number of road closures needed to deliver the annual maintenance and renewal programme, as well as increasing the length of the available working window – leading to reduced numbers of closures needed to complete works.
To support the implementation of these tools, a Community Planning Hub has been established, to transform how planning of work is undertaken, bringing together people from all the organisations within the M25 community of Connect Plus, Connect Plus Services and Connect Plus' four framework contractors (Jackson, Milestone, Tarmac and Octavius).
Being shortlisted for the Maintenance Efficiency award is welcome recognition of our industry-leading approach to programme management on Europe's busiest section of motorway, which will lead to reduced impact on customer journeys, reduced exposure of the workforce and improved cost efficiency for all parties.
The award winners will be revealed on October 11, 2023.
Notes to Editors:
About Connect Plus and Connect Plus Services
14 years ago, National Highways awarded Connect Plus the contract to operate and manage the M25 and its key arterial link roads.
Connect Plus is a consortium that includes Edge Orbital Holdings Ltd, Balfour Beatty and Egis Road Operation UK - a unique partnership with a collective strength in highways maintenance and management.
Connect Plus Services (CPS), is Connect Plus' specialist and strategic supply chain partner responsible for operations and maintenance, bringing together the collective strength and expertise of its parent companies, Balfour Beatty, Atkins and Egis Road Operation UK.
With a workforce of around 600 people, based at seven locations around the network, CPS carries out routine maintenance, and whole-life management of thousands of M25 assets. CPS manages the operation of the network 24 hours a day, 365 days a year, including a severe weather season maintenance programme.
Over the past 10 years, collectively we've delivered over £1.4bn worth of road improvements and junction enhancements, and we're continually exploring new and innovative ways to deliver safer, more reliable journeys for our customers. Together, we're passionate about delivering the long-term needs of the M25 and improving the driving experience for all our customers.
For further information please visit https://www.connectplusm25.co.uk/ or follow us at https://twitter.com/cpservices_m25
About Alchera
Founded in 2016 by researchers from the University of Cambridge and UCL, Alchera builds software products to power data-driven infrastructure.
Alchera has a strong history of working with world-leading machine learning and advanced software architecture technologies.
Based in Cambridge, UK, the team includes 4 PhDs, 40 research papers and over 100 years' worth of experience within the world of software development and deployment and delivering technology for the critical infrastructure industry.
Alchera's flagship technology is an ML powered data platform transforming the way mobility infrastructure is being designed, built and operated. Through cutting-edge machine learning Alchera unlocks data-driven decision making across all stakeholder levels by providing advanced analytics like data fusion and prediction packaged into outcome-focused applications.
With an initial emphasis on highways, urban roads and multi-modal transport hubs (e.g. train stations, airports), Alchera is currently deployed and powering mobility planning & operations in the UK and internationally.
Website:  https://www.alcheratechnologies.com/
About Optimatics
Optimatics is changing the trajectory of public infrastructure economics, powering outcome driven analytics strategies that achieve new levels of operational and community impact. With Optimatics, infrastructure leaders leverage an intelligent platform combined with their engineering judgment to explore the full range of options and tackle complex decision-making with confidence.
Website: https://optimatics.com/