Constructing Excellence Awards win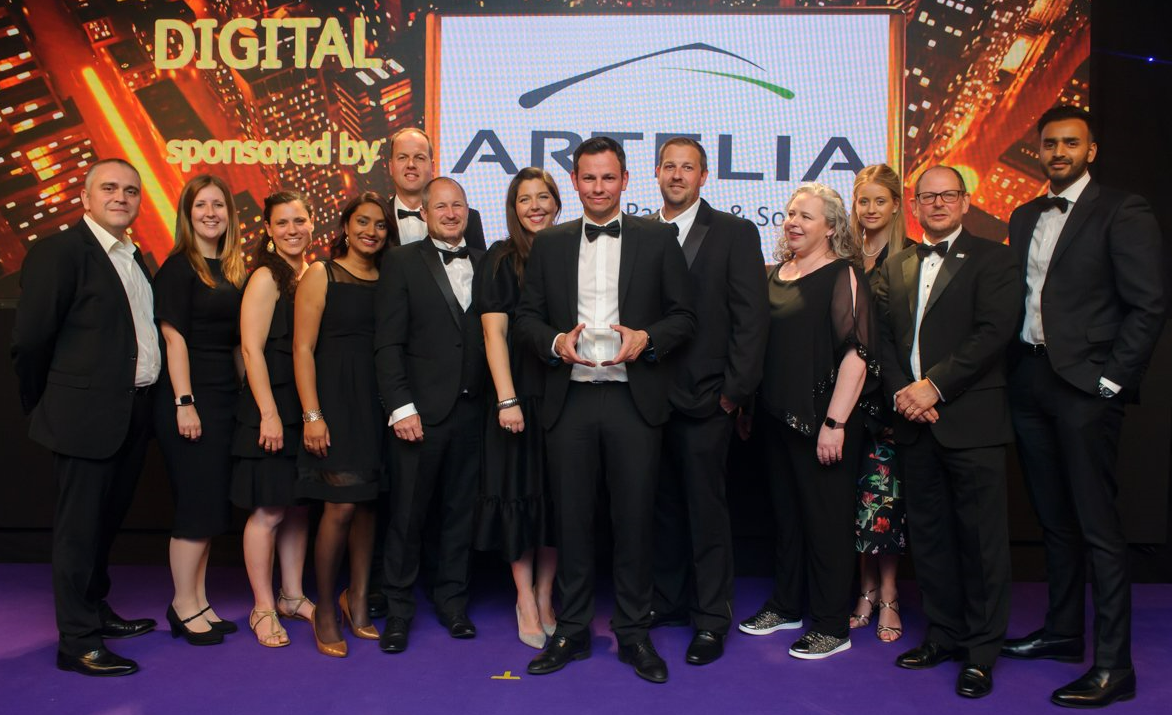 Connect Plus, Connect Plus Services, Jackson and Techjoint are proud to win in the Digital category at the Constructing Excellence Awards 2022.  
This award recognised an extensive drainage project which involved inspecting, repairing and replacing, where necessary, 1050 individual manhole covers across the 440km M25 network and all adjoining trunk and slip roads. Within the project various challenges unfolded which were solved by innovative digital technology. 
The real time data from both the Geographic Information System (GIS)/the Network Occupancy Management System (NOMS) and the Power BI dashboard produced crucial benefits throughout the works. 
The use of GIS/NOMS gave the teams an accurate and visual tool to facilitate conversations with other project teams. By using the network's existing GIS to plot the locations of each manhole cover, this was then integrated with NOMS to identify opportunities to share roadspace with other projects. This enabled more efficient planning of both teams works, extensively fewer closures and enhanced completion of the project within 12 months. 
Additionally, the Power BI dashboard reduced administrative burden on the delivery team as real time data to CPS. 
Throughout the project, the team were able to identify clusters of defects using the data, which enabled them carry out further investigation to identify causes. This is vital to not only this project but into future maintenance schedules. 
As technology is at the forefront of the industry, it is a particularly proud win for the teams. This project especially demonstrates the importance of innovative technology to enhance and accelerate works, as well as supporting collaborative teamwork. 
---
Notes to Editors
About Connect Plus and Connect Plus Services
Over 10 years ago, Highways England awarded Connect Plus the contract to operate and manage the M25 and its key arterial link roads.
Connect Plus is a consortium that includes Edge Orbital Holdings Ltd, Balfour Beatty and Egis Road Operation UK - a unique partnership with a collective strength in highways maintenance and management.
Connect Plus Services (CPS), is Connect Plus' specialist and strategic supply chain partner responsible for operations and maintenance, bringing together the collective strength and expertise of its parent companies, Balfour Beatty, Atkins and Egis Road Operation UK.
With a workforce of around 600 people, based at seven locations around the network, CPS carries out routine maintenance, and whole-life management of thousands of M25 assets. CPS manages the operation of the network 24 hours a day, 365 days a year, including a severe weather season maintenance programme.
Over the past 10 years, collectively we've delivered over £1.4bn worth of road improvements and junction enhancements, and we're continually exploring new and innovative ways to deliver safer, more reliable journeys for our customers. Together, we're passionate about delivering the long-term needs of the M25 and improving the driving experience for all our customers.
For further information please visit https://www.connectplusm25.co.uk/ or follow us at https://twitter.com/cpservices_m25