Connect Plus Services celebrates International Women in Engineering Day 2023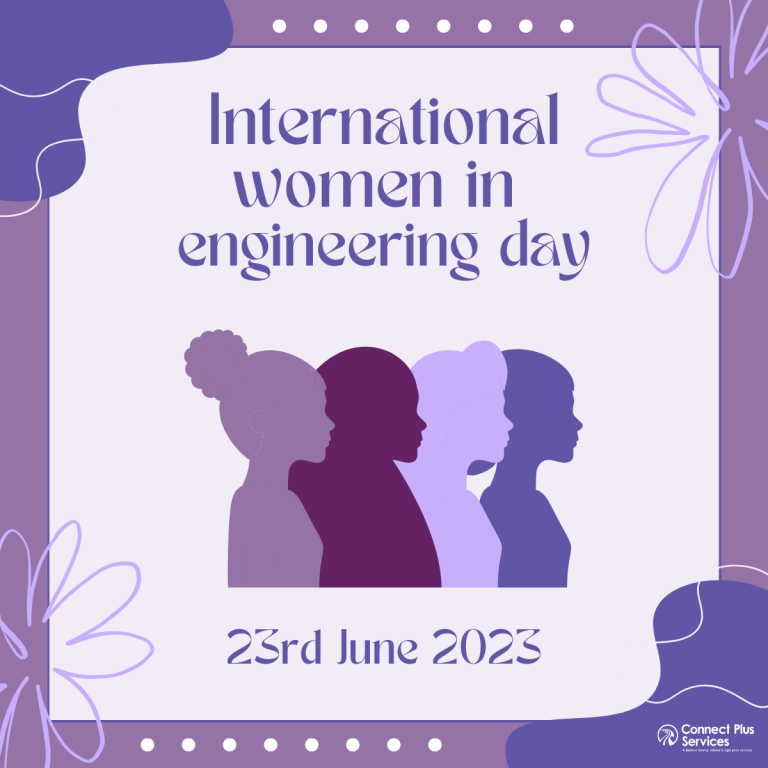 Today celebrates the 10th International Women in Engineering Day; a time to promote and recognise the significant work that women engineers across the globe are doing.
The theme for this year is #MakeSafetySeen which focuses on the incredible achievements of female engineers who are engaged in safety and security.
This crucial awareness day demonstrates that women around the world are still hugely under-represented in the industry, with 2021 figures indicating that in the UK only 16.5% of engineers are women.
By engaging and highlighting this important day, we all play a vital role in encouraging more young women and girls to take up engineering careers.
Louise Haining, CPS Interim Managing Director, said: 'What another amazing celebration of engineering it is on International Women in Engineering Day. I am proud to be an engineer working in civil engineering infrastructure for over 32 years and have been able to work in and around some iconic infrastructure.
I have progressed from site engineer, chief engineer, to Asset and Delivery Director now with CPS and have worked hard, played hard, and have made a difference to our communities with what I have built.
The opportunity that has recently been given to me by CPS as Interim Managing Director shows that with passion, commitment, and emotional intelligence you can really achieve your aspirations.
If, like others, I can be a role model to women thinking of engineering and spark a 'look what is possible', then that is the icing on the cake for me.'
CPS encourages everyone to challenge gender stereotypes, call out discrimination, draw attention to bias, and seek out inclusion.  
CPS is committed to equality and breaking any bias in the industry. Through work with our ED&I team, we continue to raise awareness, continue the conversation and host events to encourage discussion at every opportunity. 
We have many opportunities available across our teams, search and apply here.
---
Notes to Editors
About Connect Plus and Connect Plus Services
Over 10 years ago, Highways England awarded Connect Plus the contract to operate and manage the M25 and its key arterial link roads.
Connect Plus is a consortium that includes Edge Orbital Holdings Ltd, Balfour Beatty and Egis Road Operation UK - a unique partnership with a collective strength in highways maintenance and management.
Connect Plus Services (CPS), is Connect Plus' specialist and strategic supply chain partner responsible for operations and maintenance, bringing together the collective strength and expertise of its parent companies, Balfour Beatty, Atkins and Egis Road Operation UK.
With a workforce of around 600 people, based at seven locations around the network, CPS carries out routine maintenance, and whole-life management of thousands of M25 assets. CPS manages the operation of the network 24 hours a day, 365 days a year, including a severe weather season maintenance programme.
Over the past 10 years, collectively we've delivered over £1.4bn worth of road improvements and junction enhancements, and we're continually exploring new and innovative ways to deliver safer, more reliable journeys for our customers. Together, we're passionate about delivering the long-term needs of the M25 and improving the driving experience for all our customers.
For further information please visit https://www.connectplusm25.co.uk/ or follow us at https://twitter.com/cpservices_m25