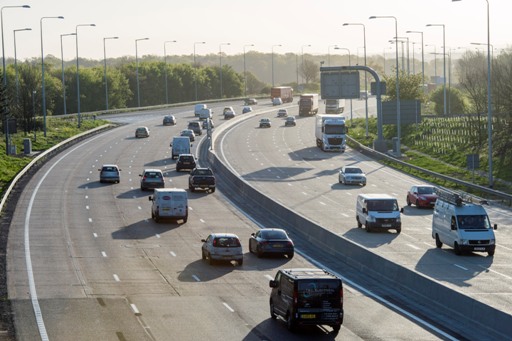 Asset Management – Highways Technology
Job number:
BBUK03471
Company/Division:
Asset Management Office
Career area:
Asset management
Technology

Contract type:
Permanent
Apply Now...
This Asset Management role monitors and analyses the performance of Strategic Road Network Highways Technology assets.
You will assist in development and management of highways Technology Improvements / upgrade, renewal and maintenance in line with emerging needs and good asset management practice. You will be able to learn and develop engineering and project management skills and improve resilience of the Technology Team. Develop best value whole life plans for roadside technology in the demanding and strategically important M25 DBFO environment.
Accountabilities:
Ability to undertake specific tasks supporting projects as directed by senior engineers across a broad portfolio of M25,  technology infrastructure that is managed by Connect Plus Services on behalf of National Highways.
Areas of work are likely to include involvement with the following:
Intelligent Transport Systems (ITS), Closed Circuit Television (CCTV), Motorway Incident Detection and Automatic Signalling (MIDAS), Variable Message Signs & Signals, Traffic Signals, roadside equipment, power supplies and distribution, communications cable networks, National Roads Telecommunications Services (NRTS).
• Liaison with all relevant government stakeholders and internal CP/CPS teams regarding Technology Assets and systems to gather technology network intelligence
• Through the analysis of roadside technology asset and operational data, identify Technology renewal needs based on asset age, end of life/obsolescence, fault data and MTBF trends for inclusion in renewal scheme portfolios to help National Highways achieve one of its strategic goals of keeping the country moving and creating greater capacity to connect businesses, families, and friends
• Undertake any root cause analysis on all performance data feeds relevant to Technology assets and provide relevant reports to include potential problems, issues, recommendations and solutions.
• Assist in the co-ordination of other relevant discipline surveys, safety audits etc. within the Technology Services Team and wider technology and improvements teams where applicable.
• Keep the Senior Engineer appraised of activities, providing reports where required.
• Working with senior members of the team, progress continual personal development and training as required.
• A willingness to challenge tried and tested methods to deliver innovative, fit-for-purpose and cost-effective solutions.
• Actively promote Health and Safety in the workplace, ensuring awareness of and compliance with general Health and Safety responsibilities as set out in the Health and Safety Management System.
Skills /Experience required: This role will involve personal / professional development through association with senior staff within CPS and involvement with asset management and project work.  Technical skills / knowledge attained either through formal training or work experience will be pre-requisites – for the other skill areas we are looking for someone who wants to develop and fill skill / knowledge gaps as part of ongoing performance improvement and self-development.
• HND, Degree or equivalent qualification in computer science, electrical / electronic engineering / technology or similar
• Computer literate particularly with use of data manipulation applications and packages such as Microsoft Excel, Power BI and Word. Good attention to detail and accuracy.
• Enthusiastic and motivated
• Ability to communicate clearly (oral and written), with strong interpersonal skills
• ability to analyse problems, present and prioritise options and detail solutions
• Well organised with the ability to meet task and project deadlines
• Happy to work as part of a team with supervision
• Ability to travel around the network is essential since the acquisition of detailed network knowledge will be required as part of this role and above all
• Keen to work hard, learn, take on new challenges, improve and develop a career in an environment where care and maintenance of functionality of the technology assets is paramount
About Us:
CPS is a joint Venture project with Balfour Beatty, AtkinsRéalis and Egis Road Operations UK. We operate and maintain the M25.
The M25 is the busiest section of motorway in Europe and requires careful and efficient planning of work in order to deliver over £100m of annual investment in the highway infrastructure each year, in addition to planned and reactive maintenance activity.
If you have or are looking for a career in Highways, working on the M25 will give you experience and challenge that no other highways project can offer.