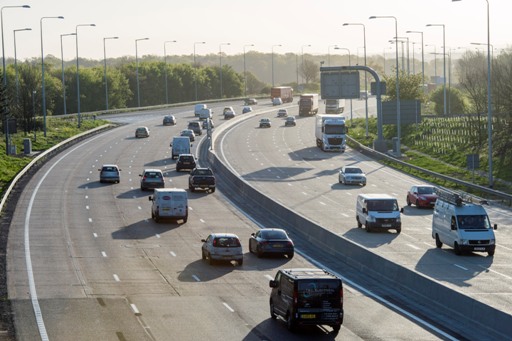 Maintenance Technician (Tunnels)
Job number:
BBUK03853
Company/Division:
Service Delivery - Maintenance (Tunnels)
Career area:
civil engineering
Maintenance Works
Tunnels

Contract type:
Permanent
Apply Now...
We're looking for a Maintenance Technician to assist in the efficient operation of the M25 Tunnels by undertaking maintenance and other tasks as required by the Maintenance Manager/Supervisor
Role responsibilities:
• To be conversant with the operation of all electrical/mechanical plant, within the Dartford River Crossing and other M25 Tunnels, under normal and emergency conditions and be capable of operating systems under local or remote control
• When authorised, to carry out switching on Connect Plus Services 11kV System.
• Complete switching schedules prior to any HV switching works
• Responsible for safe electrical isolations carried out on site
• To be able to carry out Planned Maintenance and defect repair work on a range of electrical equipment which includes Switchgear, Transformers, Pumps, Fans, VSDs, lighting and associated control gear etc.
• To complete any records as required, including daily worksheets, and maintenance report sheets
• To read drawings and carry out fault finding and repairs without supervision
• To carry out all type of Civil, Electrical and Mechanical Maintenance work within the capacity of a Maintenance Technician with or without direct supervision
• Carry out any work of a manual, semi-skilled or skilled nature of any type of trade description (including "out of trade" work) under the instructions of the Tunnel (Senior) Maintenance Supervisor
• Drive vehicles as required, for maintenance purposes
• Ensure that all relevant Health & Safety requirements are met, and safe working practices are always adopted.
• Ensure that vehicles, plant, and equipment are available and maintained for safe operational use.
• Ensure that routine vehicle checks, and drivers' hours books are completed in accordance with company procedures.
• Attend incidents and work safely in accordance with policies to facilitate the early clear up of hazard/incident.
• Any other duties within the capacity of a Maintenance Technician as required by the Line Managers
• Ensure a relentless focus on Zero Harm
• Work to the Electrical Safe System of Work
• Mandatory requirement to participate in the Standby/Callout procedure for M25 Tunnels – Holmesdale, Bell Common and Hatfield
Skills & Experience:
Qualifications & Skills:
• Recognised Electrical Apprenticeship
• Relevant qualifications e.g. City & Guilds
• 18th Edition of the IET Wiring Regulations
• Authorised Person is an advantage
Card holder or training will be provided if necessary, in:
• MEWPS
• Confined spaces training
• Inspection & Testing C&G 2391
• CSCS / ECS Card
• Qualify as an Approved Person under the BB ESSW requirement for HV and LV work
Experience:
• Knowledge and experience of generators and switchgear to 11KV
• Fault finding using schematic drawings.
• All round experience in Electrical/Electronic/Mechanical Maintenance (Pump Maintenance is an advantage)
• Knowledge of current Health & Safety legislation
• Ability to carry out electrical installation work to current legislation.
• Previous Road Tunnels or Building Maintenance
Person:
• Good customer service skills, Ability to communicate effectively at all levels
• Ability to work under pressure
• A confident and professional manner
• Ability to work collaboratively in a complex matrix structure
About Us:
CPS is a joint Venture project with Balfour Beatty, AtkinsRéalis and Egis Road Operations UK. We operate and maintain the M25.
The M25 is the busiest section of motorway in Europe and requires careful and efficient planning of work in order to deliver over £100m of annual investment in the highway infrastructure each year, in addition to planned and reactive maintenance activity.
If you have or are looking for a career in Highways, working on the M25 will give you experience and challenge that no other highways project can offer.