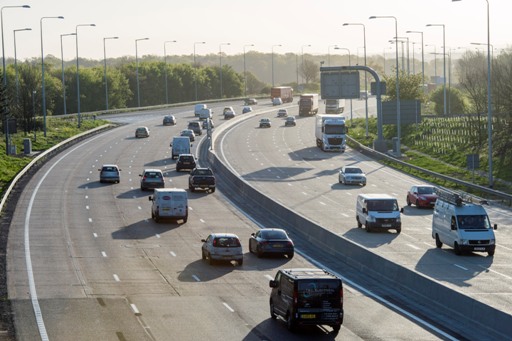 Structures Asset Engineer
Job number:
R-104723
Company/Division:
Asset
Career area:
Asset management
Structures

Contract type:
Permanent
Apply Now...
The Structures Asset comprises over 2500 individual structures ranging from small span structures to the QEII Bridge at the Dartford River Crossing, and also includes vehicle restraint systems incorporating 440km of road network.
The role of Structures Asset Engineer includes the development of whole lifecycle plans to satisfy the long-term hand back requirements of the M25 DBFO contract. It encompasses use and update of the asset management system, bridge inspections, condition data review, developing long term strategy, identification of renewal works, whole life costing and development of prioritised annual, 5-year and 30-year asset management plans.
Role responsibilities:
• Implementing maintenance and renewal strategies for all structure categories i.e. bridges and large culverts, small span structures, retaining walls, sign/signal gantries and masts
• Development of decision trees in support of maintenance intervention strategies
• Utilising the Asset Management System including RMMS and Decision Support Tools in identifying structural maintenance interventions
• Support the delivery and undertake as required bridge inspections
• Assist with structures condition reporting
• Scheme Identification/Option Studies and other lifecycle advisory activities in relation to structures renewals
• Assist with the identification of efficient renewal scheme interventions
• Whole life cost analysis including lifecycle planning, optimisation and prioritisation of renewal schemes in the support of the development of the Annual Asset Management Plan
• Compliance with legislation and contract service schedules in relation to bridge structures
• Support programme of work on Substandard Structures including piers and parapets
• Liaison with the CPS on-roads team to ensure consistency in maintenance regimes.
• Attendance at callouts for the management of emergency incidents involving specified assets.
• Assist in collating information for effective performance measurement and controls.
Skills & Experience:
• Qualified to degree level or equivalent
• Working towards Professional Qualification, MICE, MIAM, MIStructE, or similar
• Knowledge and experience of highway bridge asset management and an understanding of bridge inspection and maintenance activities
• Awareness of RWSC, DMRB and SHW
• Understanding of Asset Management Systems
• Understanding of working in an NH Area type contract
• Proficient in the use of MS Excel and MS Office suite
• Current UK driving license
About Us:
CPS is a joint Venture project with Balfour Beatty, AtkinsRéalis and Egis Road Operations UK. We operate and maintain the M25.
The M25 is the busiest section of motorway in Europe and requires careful and efficient planning of work in order to deliver over £100m of annual investment in the highway infrastructure each year, in addition to planned and reactive maintenance activity.
If you have or are looking for a career in Highways, working on the M25 will give you experience and challenge that no other highways project can offer.